We're Fascinated With Weather
---
We're mathematicians, statisticians, meteorologists and business advisors.

We're On A Quest
We are obsessed with finding new ways to improve weather forecasting. We're as good as anyone at basic meteorology using traditional weather models to forecast the next 1-to-14 days, especially when we weave in our long term data with the short term physics. But we really get excited working on the forefront of new methods to forecast up to a year in advance.
To Help Businesses Thrive
We're not just geeking out on weather, we are a team of business advisors and techies who are constantly challenging our processors to analyze massive amounts of "big data" from hundreds of thousands of weather reporting stations around the globe as far back as 150 years. It's a massive amount of data and we love working with it to come up with formulas that give us better ways to help businesses and people around the world.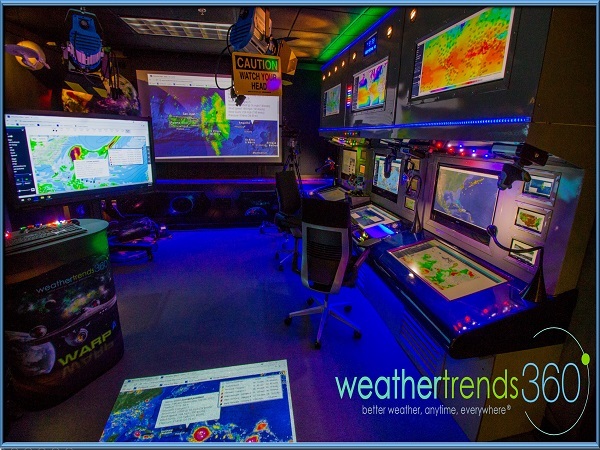 MEET THE TEAM

Bill Kirk
CEO / Co-Founder

Jack Grum
CRO / Co-Founder

Rich Woolley
COO & Chief Forecaster

Bruce Firth
SVP Technology Integration

Matt Alonso
Chief Technology Officer

Rebecca Rosas
VP Business Development

Krissy Klinger
Vice President of Client Services

Pam Remetta
Senior Business Applications Meteorologist

Evan Lowery
SVP Software Development

Vince Menichelli
Board Member

Laurence S. Kalkstein, Ph.D.
Advisory Board - Academia

Richard Gurniak
CPA

Patrick J. Foley, Jr., Ph.D.
Board Member

Gerry Kress
Board Observer
Bill Kirk
Bill Kirk is the CEO and Co-founder of Weather Trends International. He has 28-years experience with a contagious passion for applying year-ahead business weather guidance and predictive analytics to help Fortune 1,000 companies achieve Better Business in any Weather®. To date, over $1 Billion in ROIs have been achieved for WTI's weather savvy clients.

This is the second company Bill has founded with the first selling for a 28X return on investment in 3 years. Bill has raised $6.8 million in venture capital from Kodiak Venture Partners, Trestle Ventures, and Innovation Capital.

Bill served as a Captain in the U. S. Air Force and worked with NASA and the Space Shuttle Columbia Ferry Flights, briefed 1000's of F-16 fighter missions and saved the government millions of dollars in the procurement of a $100 million dollar Satellite Data Handling System.

He has published several business-weather and technical reports identifying winning strategies to capitalize on the weather, and has identified how weather influences retail sales and the overall economy.

Bill is regularly featured on Fox, CNBC and other national TV networks and quoted in Bloomberg, JP Morgan, Merrill Lynch, ICSC and Citigroup retail reports and other media outlets as an expert in weather and retail sales. Bill is also a consulting partner with the Gerson Lehrman Group (GLG) with leader status on their network of experts (Top 5%). He is named on four U.S. and U.K. patents as inventor and co-inventor for business-weather forecasting technology.

Bill is a graduate of Rutgers University as an Air Force Distinguished Graduate with a B.S. in Meteorology. Bill currently sits on the Advisory Board of Directors for Millersville University's Business of Science Masters Program, and is a lifetime founding member of the Open Atmospheric Society (OAS). Bill is a signatory and member of the Cornwall Alliance.