Happy New Year's Eve! :)


What a difference a week makes! The days around Christmas were the coldest in 33 years and now New Years Eve the warmest in 23 years for the U.S. overall.
CLICK ON IMAGES FOR A LARGER VIEW.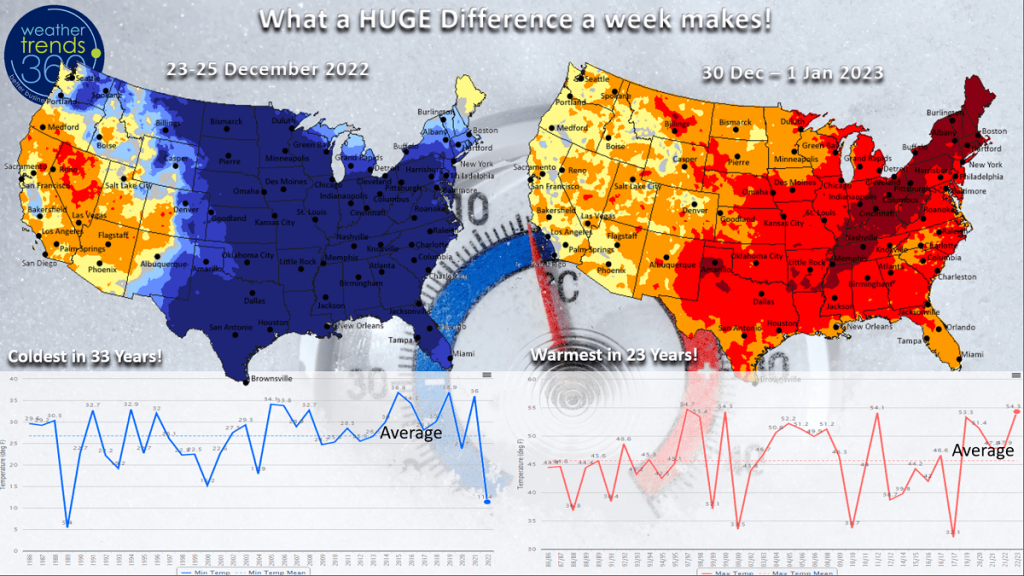 With several major cold snaps so far in Q4 (Nov - Jan), demand for seasonal merchandise like coats, boots, gloves, snow accessories, auto batteries, fire logs, hot beverages, hand & body lotions, electric bedding should be exceptional to date.
The two very strong periods for seasonal merchandise sales were in middle to late November and middle to late December.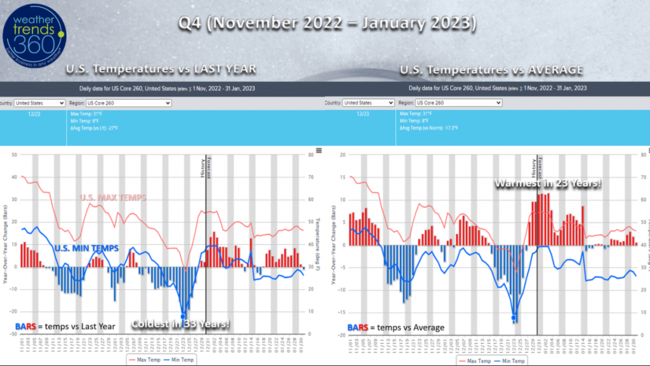 After strong demand and now much warmer weather trends for January, these categories will experience a major slow down. Clearance sales can help move any remaining inventory.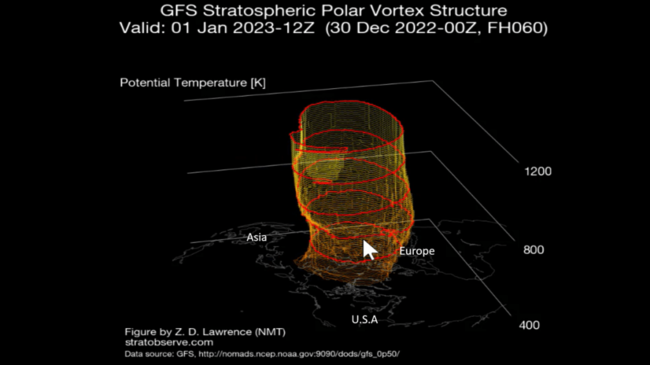 The
Polar Vortex is much stronger and symmetrical again
which tends to keep the Arctic air bottled up at the North Pole. The cold air for now will be confined to Russia and Siberia.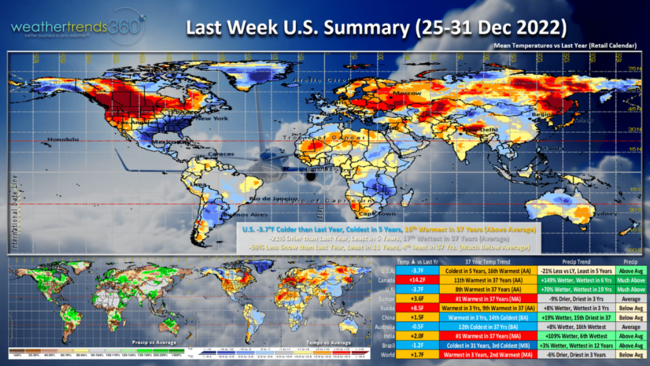 A recap of Last Week (25-31 Dec) across the World
shows the U.S. trending -3.7F colder than last year, coldest in 5 years but 16th warmest of the past 37 years. Still favorable for stronger seasonal and gift exchange sales. Rainfall was -21% less than a year ago, least in 5 years, 17th wettest of the past 37 years or near average. Despite the epic snow again in Buffalo, NY, national snowfall was actually down -69% vs last year, least in 11 years and 4th least in 37 years nationally. Buffalo is on a torrid pace with 101.6" so far this season as compared to only 10.7" last year. The milder trend will help diminish the snowfall threats in January.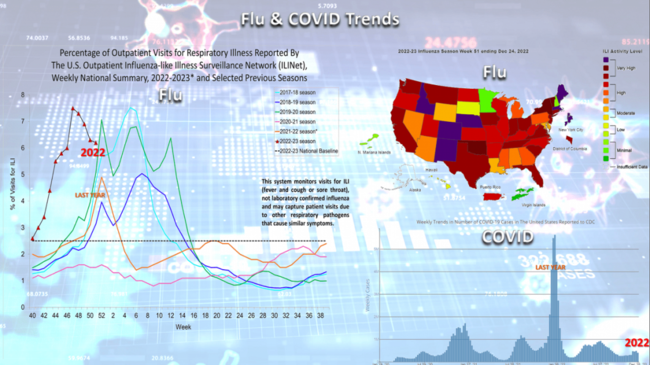 Flu appears to have had a very early peak and now hopefully a big downward trend with a spike season vs a long dome season.
Flu still trending above last year but on its way down.
COVID is fortunately way down compared to last year huge Omicron spike. This is generally good news, as a healthier population is less distracted and tends to benefit overall retail sales.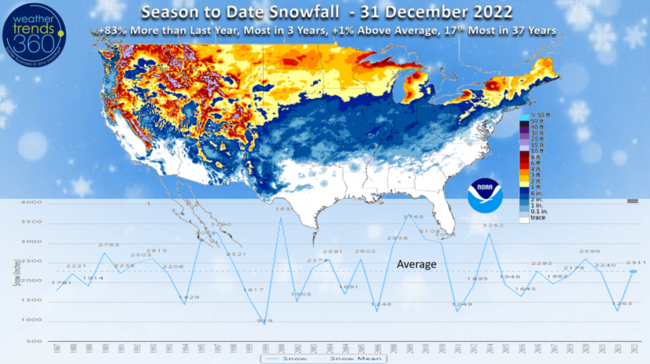 Season to date snowfall is still up +83% over last year,
most in 3 years but still only 1% above average and 17th most of the past 37 years. This will begin to wane below average as we go through January.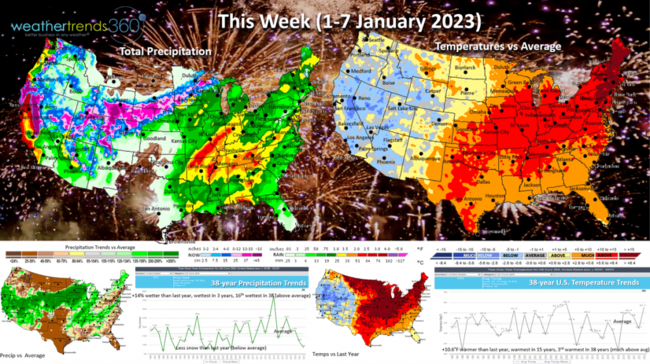 This Week (1-7 January 2023)
shows the wholesale change in the weather pattern with the U.S. trending a whopping +10.6F warmer than last year, warmest in 15 years and 3rd warmest of the past 38 years. This is a benefit to overall store traffic, clearance sales but at the expense of cold Winter merchandise. Rainfall +14% more than last year, wettest in 3 years with the good news rains in the West and Central U.S. Snowfall will trend below average despite the heavy snow in the mountains of the West and into the Plains.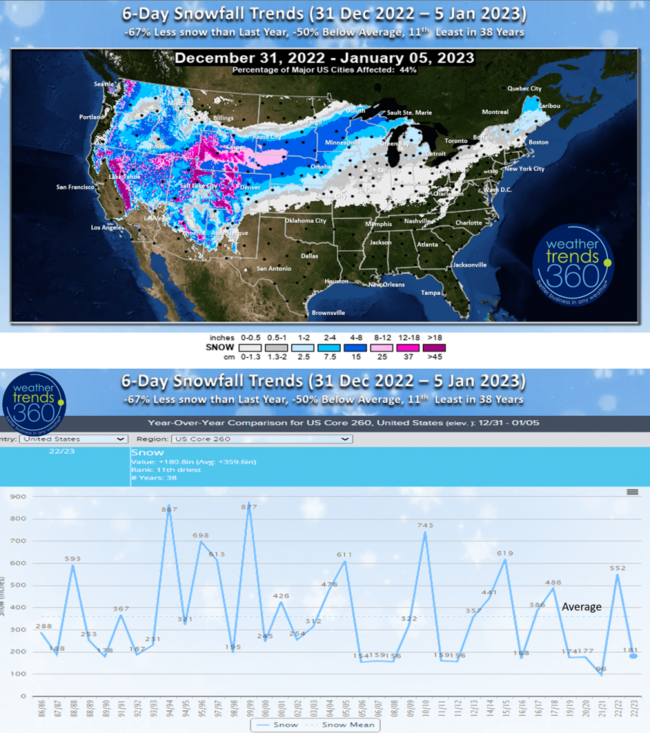 The 6-day snowfall outlook (31 Dec - 5 Jan)
shows the heavier mountain snow and some of that spilling into the Plains and Upper Midwest. 6-day snowfall trends still -67% less than last year's snowy period, -50% below average and 11 least in 38 years.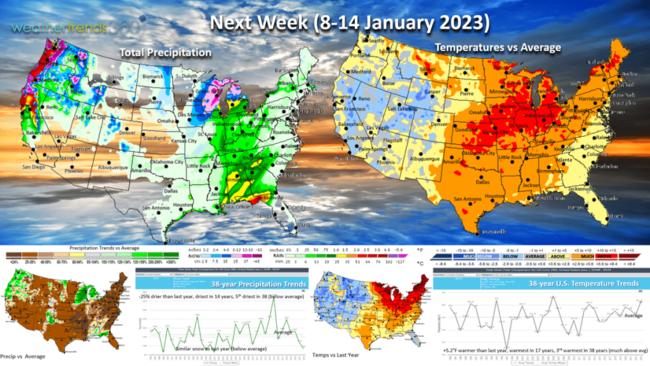 Next week (8-14 Jan)
shows more of the same with the U.S. trending +5.2F warmer than last year, warmest in 17 years and 3rd warmest of the past 38. The West cools off while the East as not as extreme but still well above average and last year. Rainfall -25% less than a year ago, driest in 14 years and 5th driest of the past 38. Still more good news for parts of Northern California with more rain and mountain snow.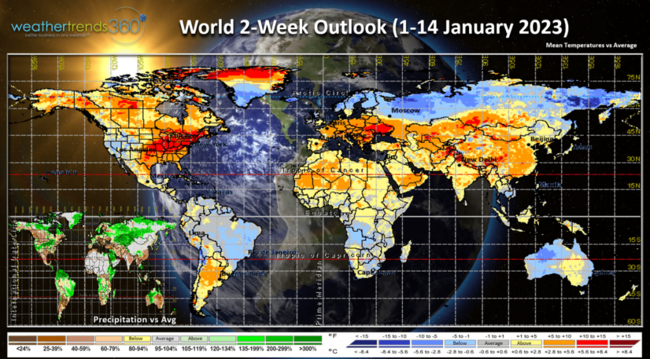 The 2-week World outlook (1-14 Jan)
shows how the stronger Polar Vortex is keeping much of the Northern Hemisphere in a milder pattern. The PV cold spots are Northern Russia - Siberia.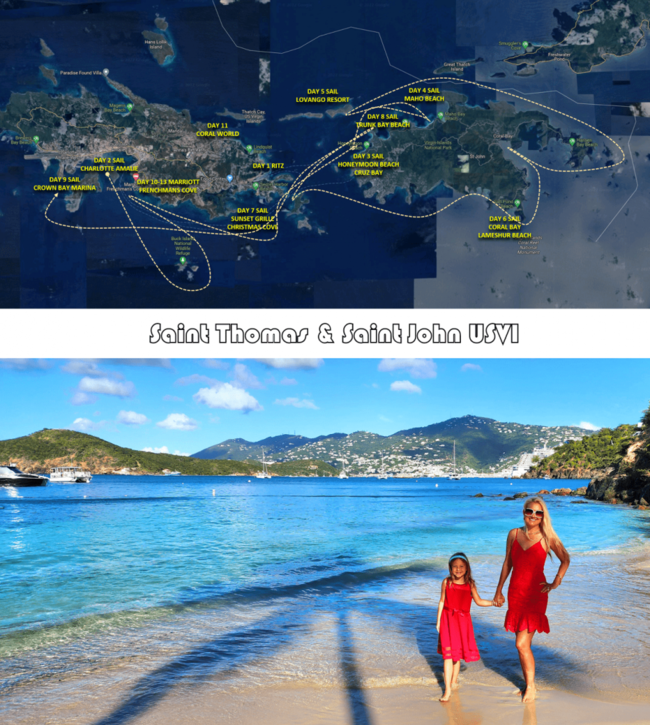 We'll end today's video with
Christmas in paradise
as the Kirk family navigated the U.S. Virgin Islands, you can thank us for bringing back the warmer weather! :) So glad to have missed the epic cold! We hope you had a great Christmas despite the big chill.
Have a wonderful and healthy start to 2023 and don't forget to follow us on social media for frequent updates:
Facebook
,
Twitter
,
YouTube
,
Pinterest
and
Linkedin
.
- Captain Kirk out.