15 July 2023:
Happy Saturday! :)
The tropics are alive
with the 4th named Tropical Storm of the season in the Central Atlantic. Don will remain a fish storm with no impact to land. Not so with Major hurricane Calvin in the Pacific that will weaken to Tropical Storm levels as it moves through the Hawaiian Islands Wednesday.
CLICK ON IMAGES FOR A LARGER VIEW.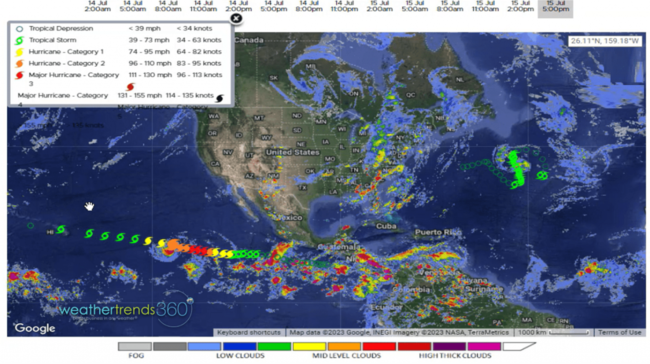 Last Week (9-15 July) across the World
shows the U.S. trending -0.3F cooler than last year but 17th warmest of the past 38 years. The North Central U.S. was the cool spot. Rainfall was -4% drier than last year, driest in 20 years and 6th driest of the past 38 years. Fortunately, much needed rain in parts of the Central and Eastern Corn Belts. Overall, this was another soft week compared to a year ago for hot Summer seasonal category sales. The front half of meteorological Summer to date is trending the coolest in 9 years but hope for the back half of July to clear out excess inventory.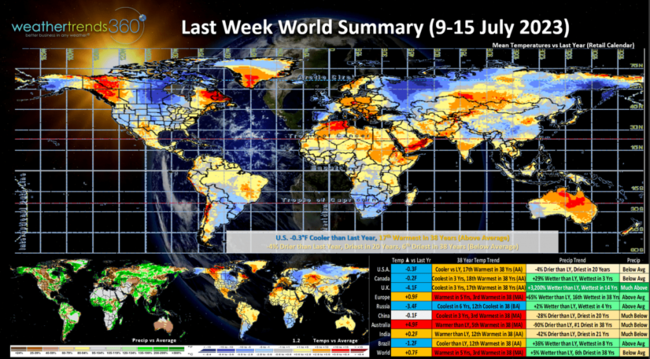 Looking at 2023 year-over-year weather trends for the U.S.,
January started off the warmest in 17 years, but those trends did not continue into the Spring or Summer. June was the coolest in 19 years and Summer to date, the coolest in 9 years and driest in 35 years. Looks like a favorable last week of July to help clear out mounting Summer seasonal inventory that are already on steeper markdowns.
This week (16-22 July) shows the U.S.
trending -1.9F cooler than last year but still 10th warmest in 38 years with above average national temperatures. The Midwest to the Northeast is much cooler than a year ago which will continue to result in soft demand for hot seasonal items like AC, cold beverages, antifreeze and other hot categories. The Southeast and West show improving trends. Rainfall looks to trend -48% drier than last year and #1 driest of the past 38 years. More flooding risk for the Northeast.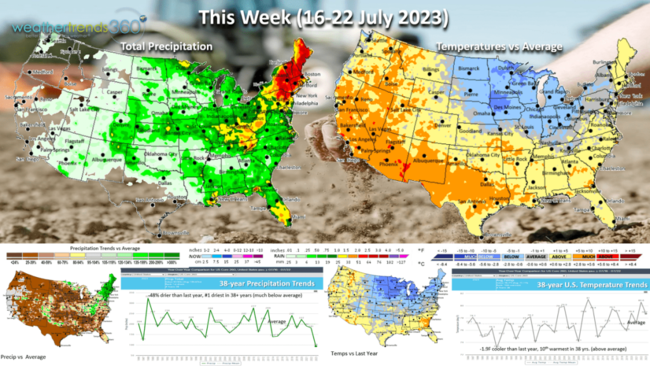 Next week (23-29 July)
should be a stronger week for Summer clearance sales with the U.S. finally trending +1.4F warmer than last year, warmest in 11 years and 3rd warmest of the past 38 years. Rainfall down -62% nationally and #1 driest in 38 years. The Upper Plains and Midwest should have the strongest demand for hot Summer seasonal category sales while the Southeast is a tad soft compared to last year with cooler and wetter conditions.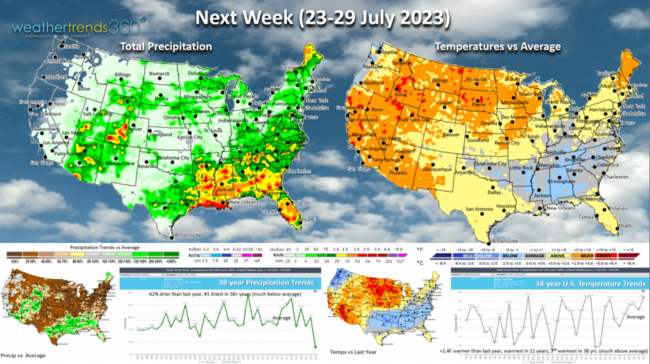 The World 2-week (16-29 July)
outlook shows much of the World trending on the warm side which should help Summer clearance sales. Europe looks to be the exception with cooler conditions from the U.K. to Southwest Russia.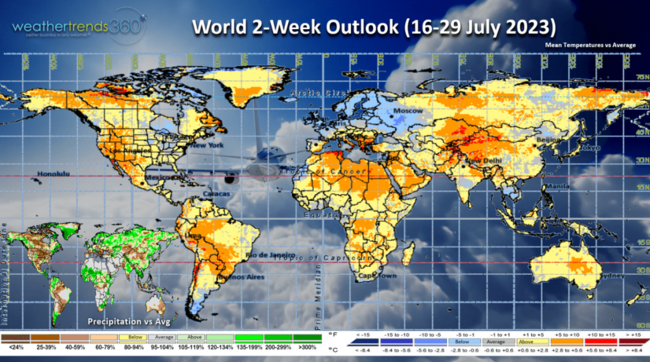 It was great to have our out-of-state teams in the office this past week.
We had Nebraska, Arkansas, Tennessee and Maryland in the house. Some hadn't seen a beach in 15 years, so we had our team day at the beach!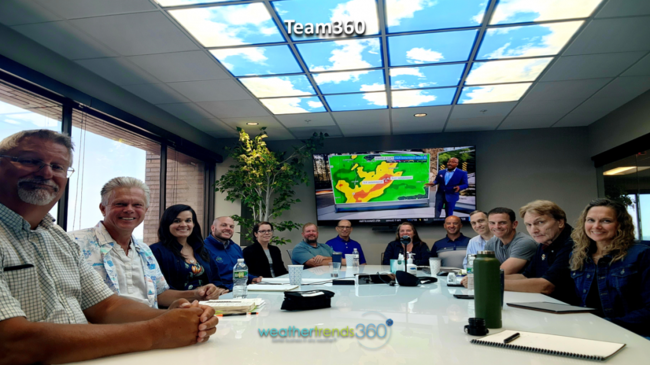 Team360 provides world class customer service in part why we're blessed with so many awesome Fortune 500 clients.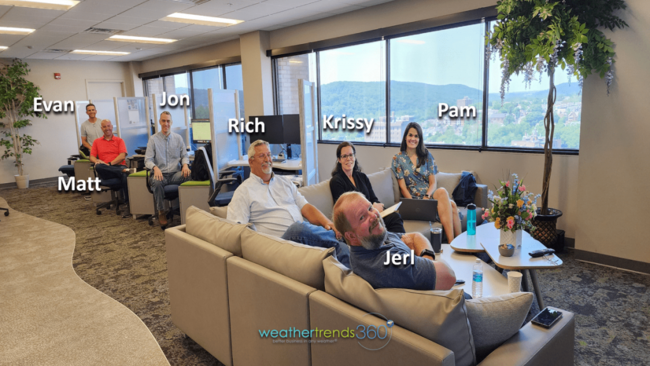 THANK YOU TEAM360. And, check out the video as our 360 sand castle goes down with the high tide.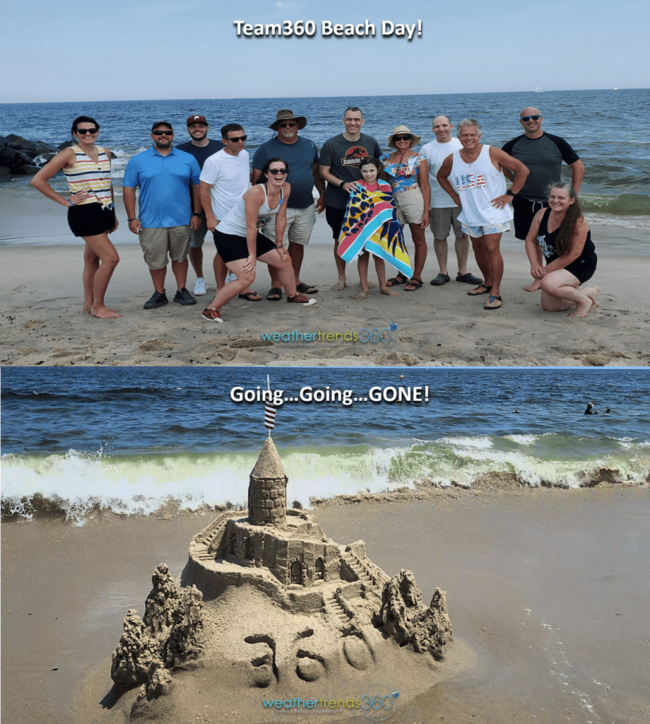 Have a great week and don't forget to follow us on social media for frequent updates:
Facebook
,
Twitter
,
YouTube
,
Pinterest
and
Linkedin
.
- Captain Kirk out