We hope you're having a great last weekend of June! :)


A recap of
last week (19 - 25 June) across the World
shows the U.S. trending +1.1F warmer than last year, 13th warmest of the past 37 years with above average national temperatures. 68% drier than last year, driest in 10 years and 3rd driest in 37 years for the U.S. overall. Warmer/drier trends are favorable for late Spring/early Summer seasonal merchandise sales.
CLICK ON IMAGES FOR A LARGER VIEW.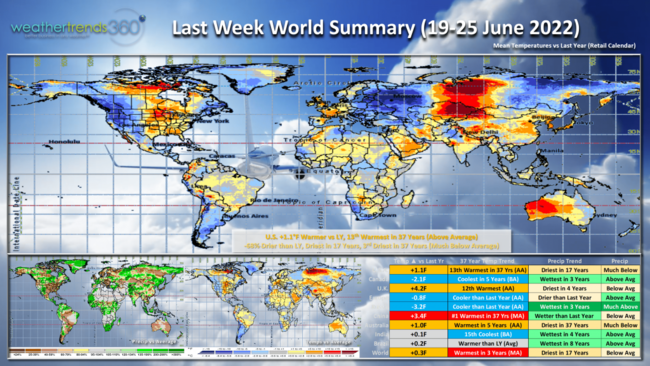 China was by far the hot spot trending #1 warmest in over 37 years while Canada overall was coolest in 5 years.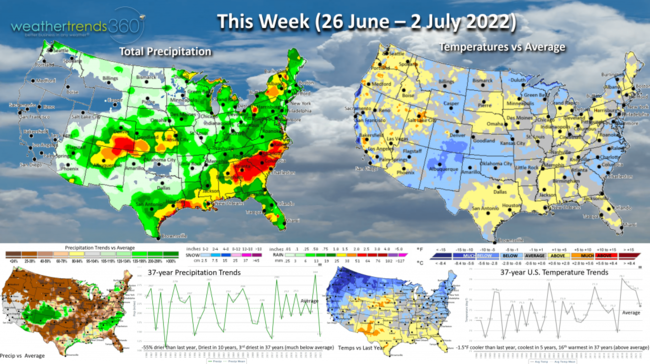 This week (26 June - 2 July)
across the U.S. shows temperatures trending down -1.5F compared to last year, coolest in 5 years but still 16th warmest of the past 37 years. Texas and the South trend warmer than last year benefiting hot early Summer seasonal categories, while the Northwest trends much cooler than last year but at least above normal for a change. Rainfall way down from last year's very wet week, trending 55% drier than last year, driest in 10 years and 3rd driest of the past 37 years. Need to watch the Eastern Rockies for flash flooding potential, a common theme in the parched Rockies the past few weeks.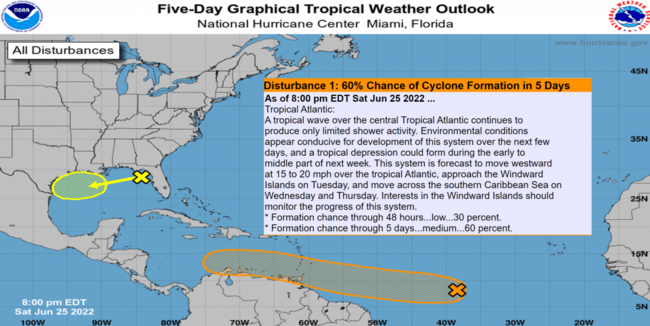 Also need to watch the
tropics with a 60% chance we get another named tropical system traversing the extreme Southern Caribbean this week
. The position of the "Bermuda" High pressure system appears a bit displaced toward the Azores which can open the door for the East Coast to get hit by a hurricane.
Nothing yet, but WTI expects the 4th most active hurricane season in 165 years in 2022.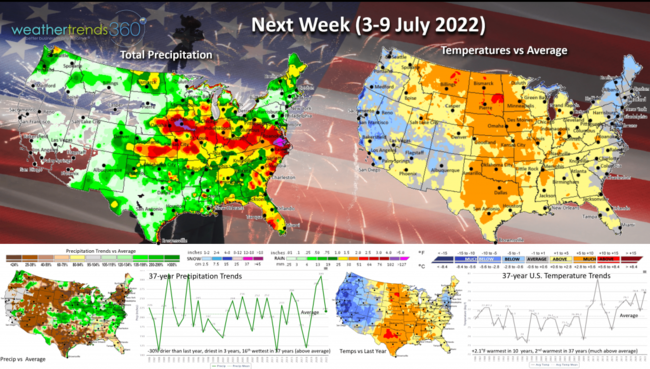 Next week (3-9 July)
shows a warming trend again with the U.S. trending +2.1F warmer than last year, warmest in 10 years and 2nd warmest in 37 years with much above average national temperatures. The heat dome is back for the Central Plains with Texas' drought conditions getting worse. The cooler spots are the Northeast and Southwest U.S. Rainfall is least in 3 years but still 16th wettest of the past 37 years. Hopeful all that rain falls in the heart of the Corn Belt which would almost certainly guarantee a decent crop this year.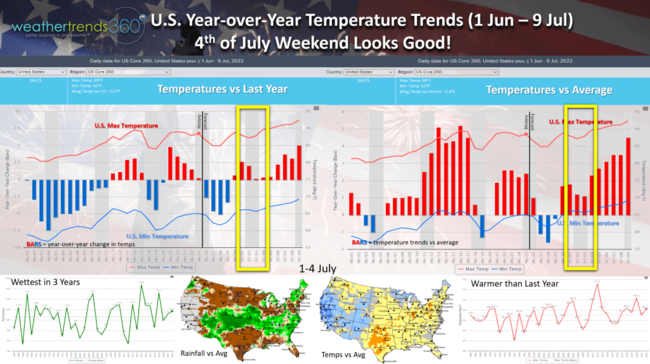 After these cooler last few days of June, appears another hotter pattern is setting up going into July.
The 1-4 July period looks favorable for holiday seasonal categories trending warmer than last year but also a bit stormier.
Texas continues to bake with some heat spreading into the Northeast. Still generally cooler for the Southwest.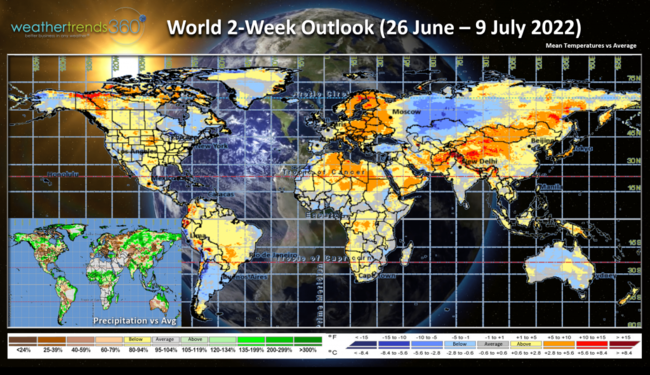 The 2-week World outlook
shows expanding warmer weather in the U.S. and Central and Eastern Europe.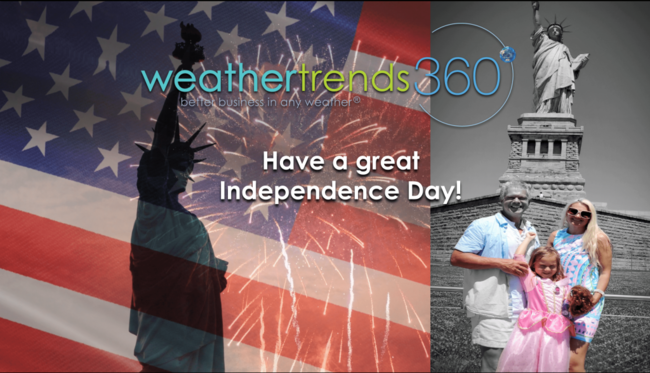 With a much warmer/drier weekend here in the East, took the other Kirks to see the Statue of Liberty. It was about 10 years since we last visited, so a long overdue trip. Don't forget to follow us on social media for frequent updates as we approach the Independence Day weekend:
Facebook
,
Twitter
,
YouTube
,
Pinterest
and
Linkedin
.
- Captain Kirk out.